– NOW LEASING FOR NEXT SCHOOL YEAR –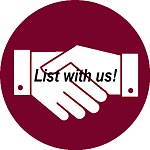 Welcome to Student Rentals La Crosse. We now have the largest selection of student housing in the La Crosse area with over 400 off-campus listings from over 50 landlords. We specialize in student rentals in the La Crosse Wisconsin area serving students at the 3 colleges in La Crosse:
UW-La Crosse
Viterbo College
Western Technical College
We believe in providing an affordable Website for La Crosse area landlords to display their off-campus properties for students seeking off-campus housing for the following school year. When students return to campus in the fall, they immediately are looking for housing for the following June. Most landlords have their listings filled by October 31st. for the following school year.