STILL RENTING FOR 2020-2021 SCHOOL YEAR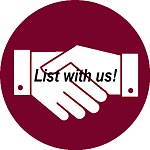 Welcome to Student Rentals La Crosse with over 375 off-campus listings. We now have the largest selection of student housing in the La Crosse Area from over 50 landlords. We specialize in student rentals in the La Crosse Wisconsin area serving students at the 3 colleges in La Crosse:
UW-La Crosse
Viterbo College
Western Technical College



North of Jackson, West of West Ave (12th)


North of Jackson, East of West Ave (12th)

Click on

below to view full size map.